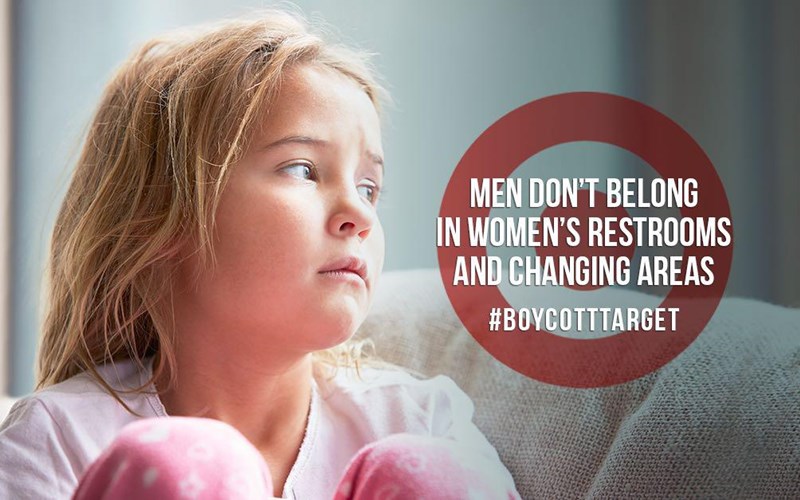 While Target remains steadfast in allowing men to enter women's dressing and restrooms, the number of child victims of sexual crimes occurring in its stores continues to rise.
Last week, in a Chicago area Target store, a man forced himself into a bathroom stall being occupied by a young child and sexually exposed his private parts to her. The man ran away before police could arrive.
According to news reports, the incident happened in the middle of the afternoon on Sunday, March 25.
No Target employee questioned the man or attempted to stop him from entering the women's restroom because Target's official policy allows men free and unrestricted access. This policy has resulted in over a dozen crimes being committed by sexual predators taking advantage of it…. more
We gave up target the day they announced the sharing of bathrooms with opposite sex. We have not been back since then and will continue to go elsewhere. This is sad and very disappointing that this company does not want to protect innocent children.

UPDATED NEWS:
FRANKLIN GRAHAM PUTS BULL'S-EYE ON TARGET'S OPEN RESTROOMS