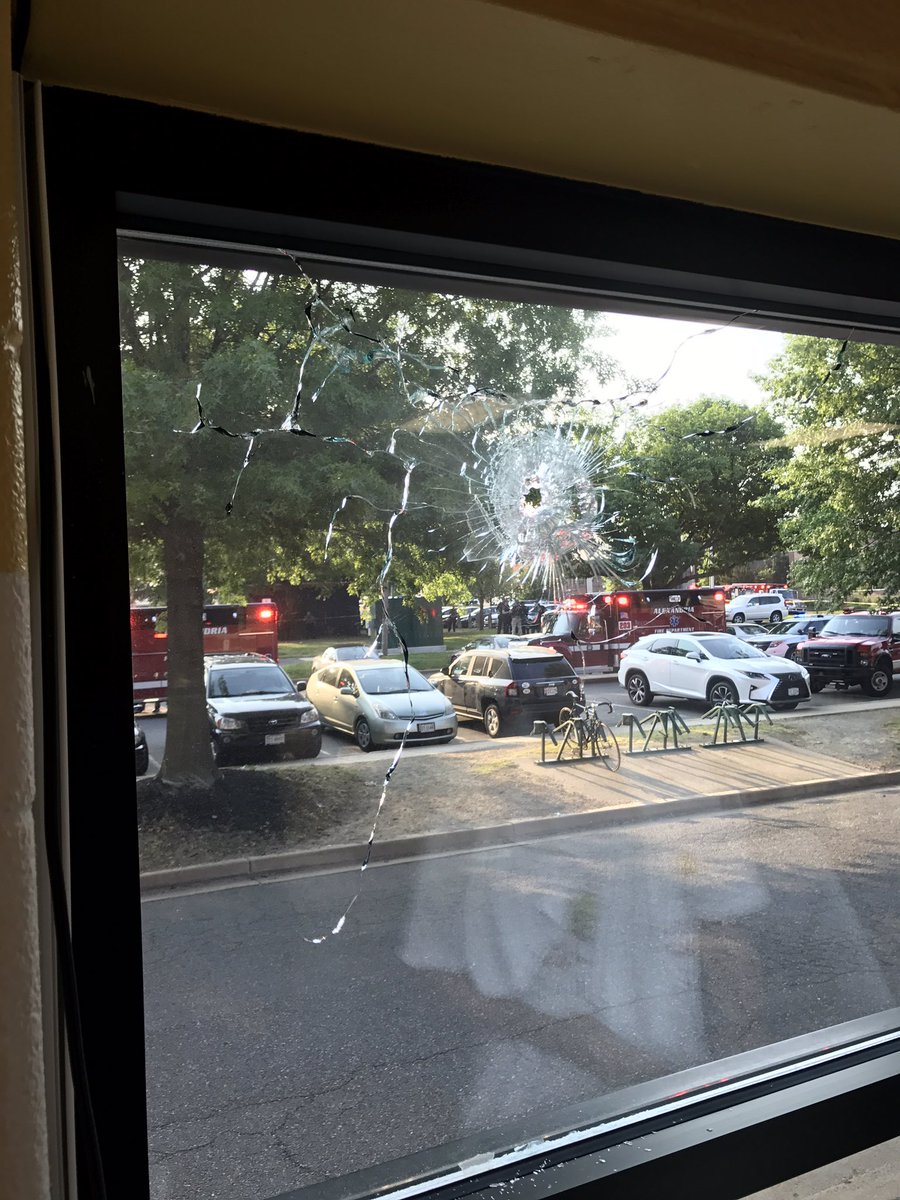 WASHINGTON — House Majority Whip Steve Scalise, two law enforcement officers and several other people were among those shot at a Congressional baseball practice Wednesday morning in the Alexandria, Virginia neighborhood of Del Ray.
WHERE DID IT HAPPEN?
Alexandria Police were called to the 400 block of East Monroe Avenue, near Dewitt Avenue, after reports of multiple shootings. Officials said several people were injured, and victims were being transported to hospitals.
The ballfield is near a dog park, an Aldi and the YMCA on Monroe Avenue, off of busy U.S. 1. Police have shut down many of the roads surrounding the baseball diamond…. read more