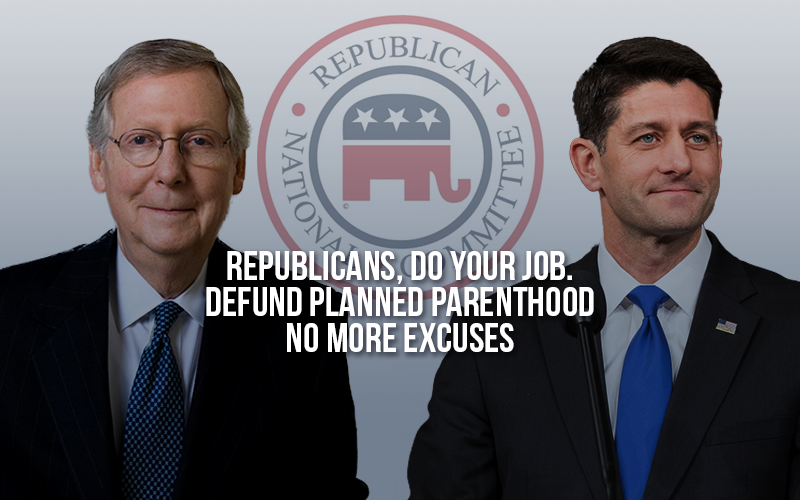 American Family Association (AFA) is calling for a stand-alone bill to remove government funding from Planned Parenthood. Doing so will provide greater assurance that legislation defunding Planned Parenthood will make it to President Trump's desk.
AFA is aware that there are multiple ways to defund Planned Parenthood using the legislative process. The House passed the healthcare repeal bill (HR 1628) containing language to defund Planned Parenthood. AFA supported that bill because of the pro-life provision, but the Senate has already publicly rejected this bill.
The Republican Party Platform (P.13) has a very strong, pro-life position stating:
"We oppose the use of public funds to perform or promote abortion or to fund organizations, like Planned Parenthood, so long as they provide or refer for elective abortions or sell fetal body parts rather than provide healthcare." (Emphasis added.)… read more and/or sign the petition
Sign the petition urging Congress to vote on a stand-alone bill to defund America's largest abortion provider.