SAN DIGEO – Large sinkholes developed in La Jolla and Logan Heights following a series of rainstorms Thursday morning.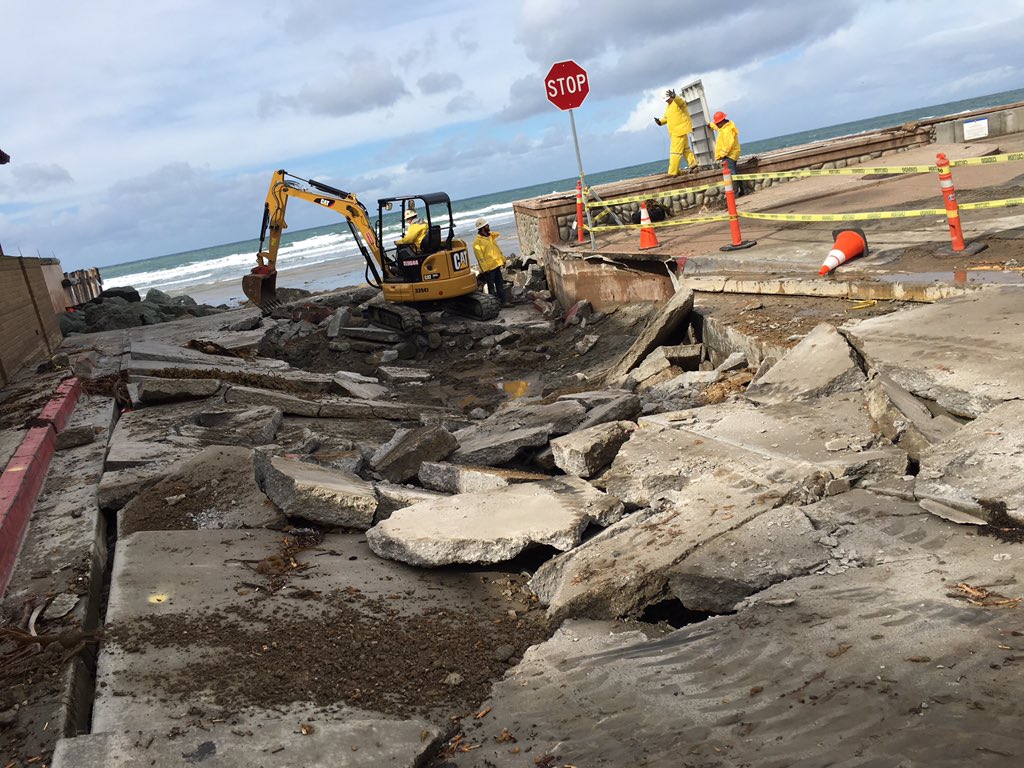 A large sinkhole was spotted at La Jolla Shores near an entrance to a beach. A section of Avenida de la Playa sank Wednesday morning due to heavy flooding in La Jolla, lifeguards said.
"There's starting to be some erosion and undermining of the street behind me which ended up collapsing the cement plates," said Lt. Rich Stropky with the San Diego Lifeguards.
The roadway was reported to have dropped two feet deep, weakening underlying supports….continue